Here are some info and pictures from various outlets of new stuff at this year's Eurobike Expo in Germany.

2008 Shimano Dura Ace carbon fiber crankset.


708g


DT Swiss

Several manufacturers have focused on clincher carbon wheels this year. DT Swiss is among them. A new rim made in their factory in switzerland. It weights around 300g. The complete wheelset is 1250g for 1300 euros including the Ti skewers ( price to be checked). The hubs are the 190 Ceramic.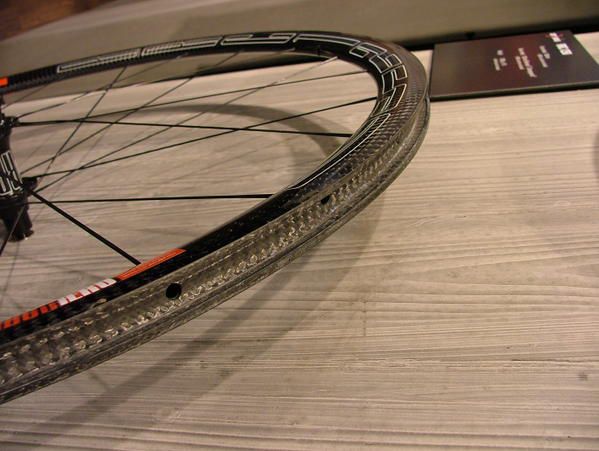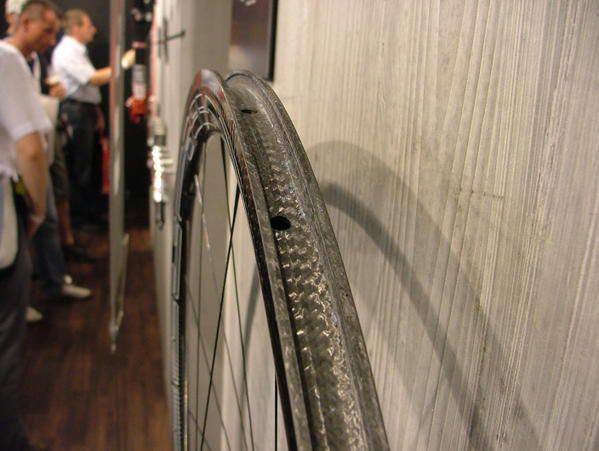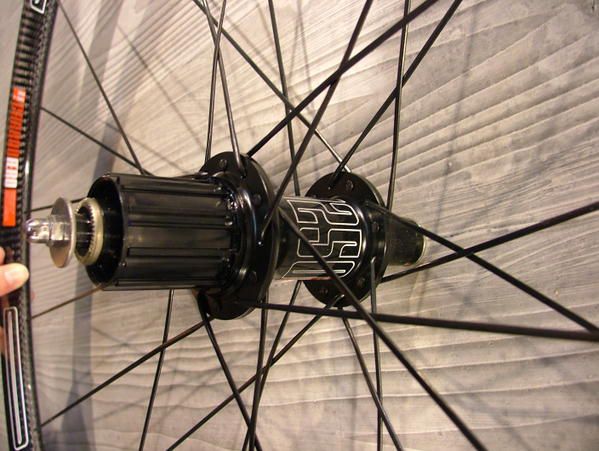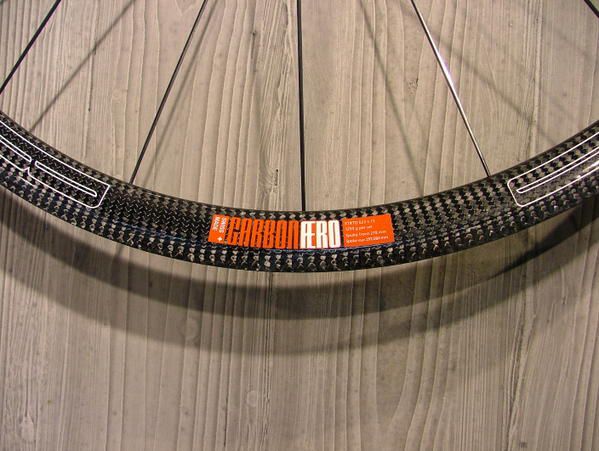 Zipp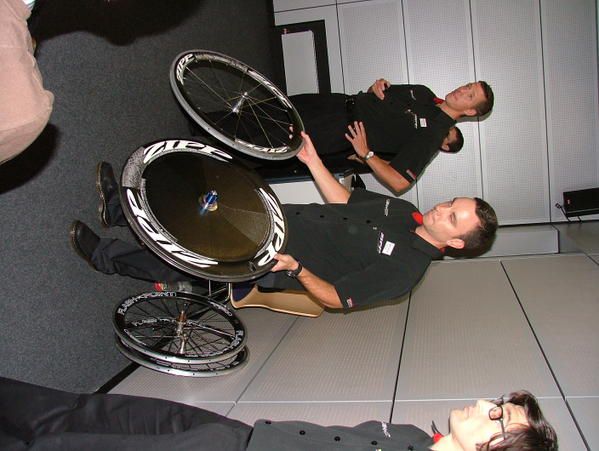 Zipp 255: the rim replaces the 250, it is the one we presented in yesterday´s article. It is 32mm deep, it is dimpled, it features a new technology to increase the upper tube bed impact resistance of 32%. The weight is the same as the old 250. The dimples make it behave as a 50mm deep standard V shaped rim.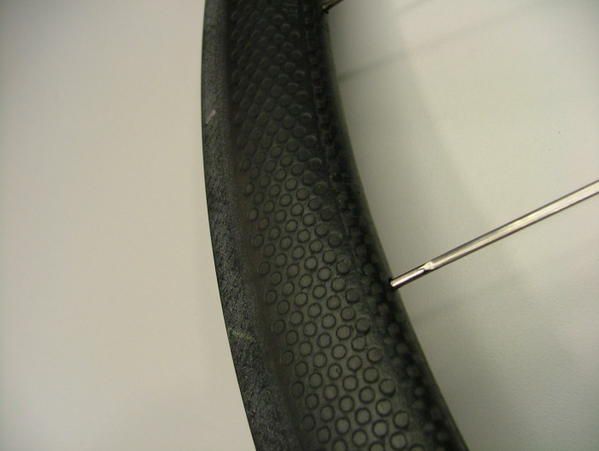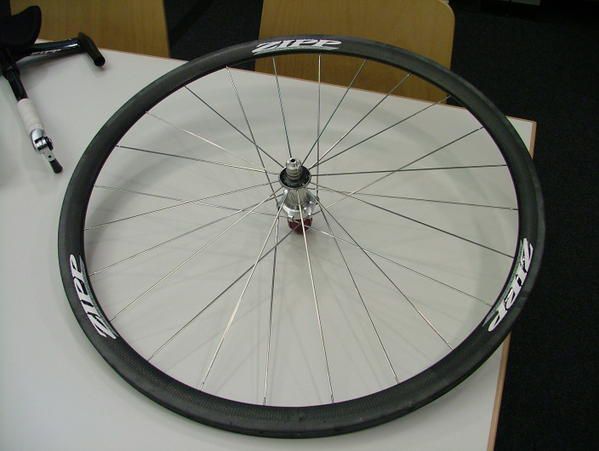 - Zipp 1080: the rim is 108mm deep!!! Perfect for time trial or triathlon.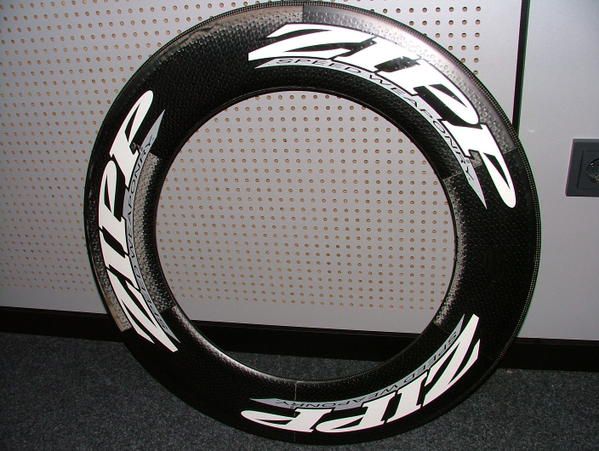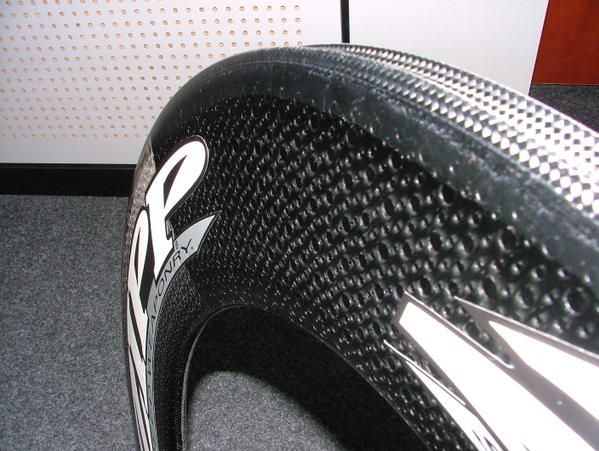 Zipp new crankset.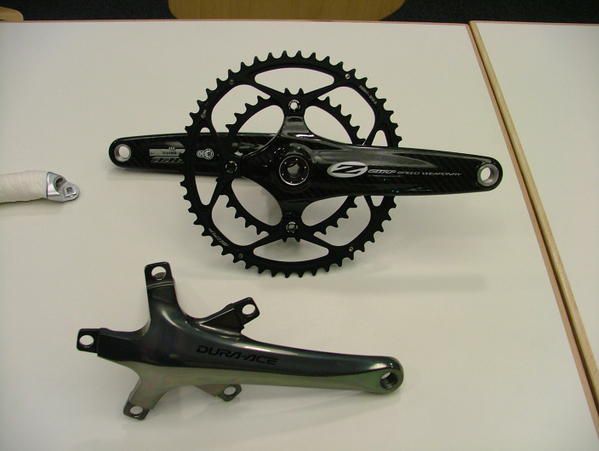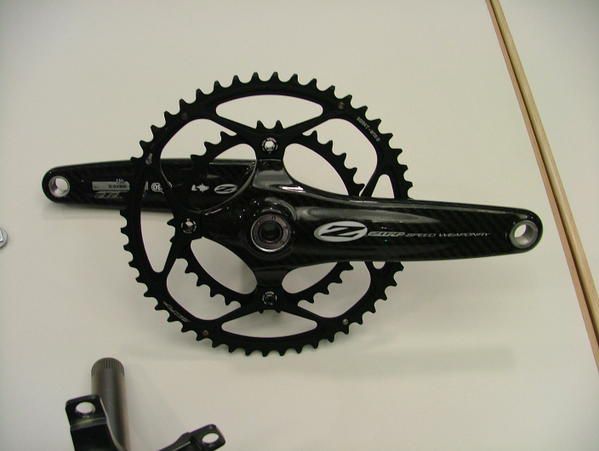 - The new time trial wheel: it looks like a 808 rim bonded to a carbon structure. Zipp claims it has a negative drag! It´s something like it pushes you: you can earn 5 Watts at 350W. If you remember, we already shown this wheel about a year ago...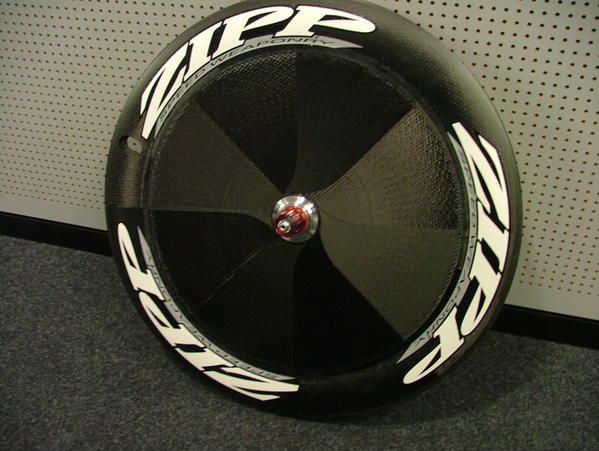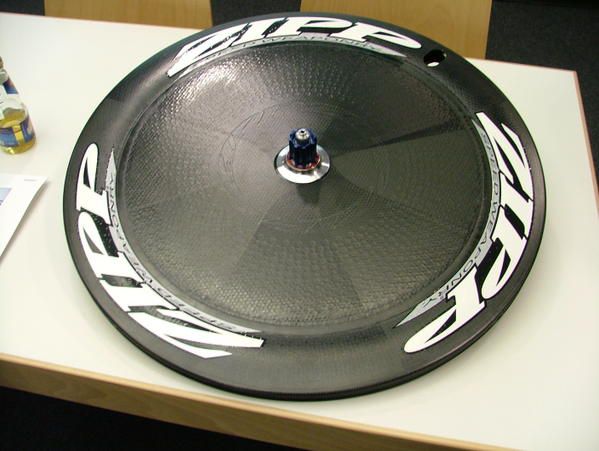 - Some new TT stuffs like bar extenders, shifters...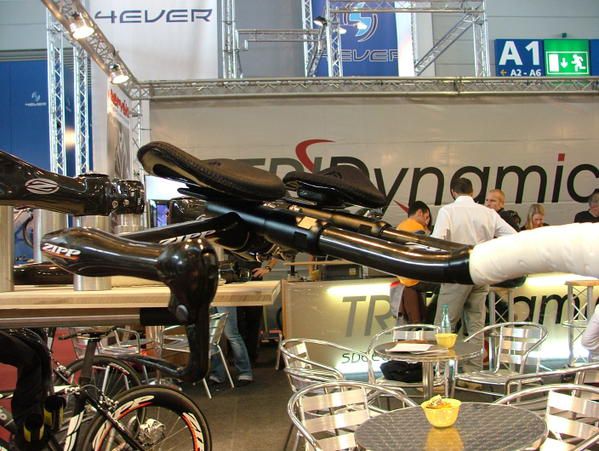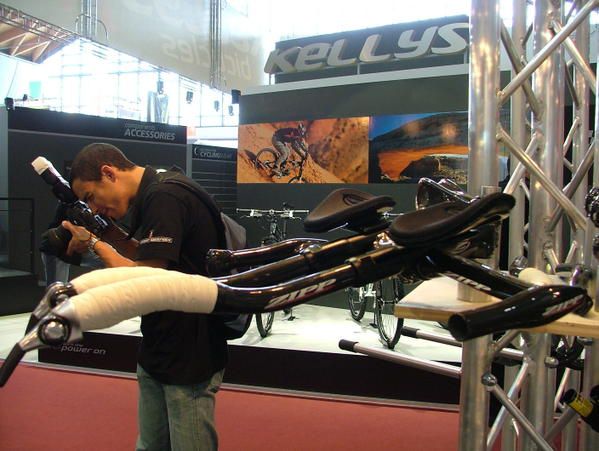 Cervelo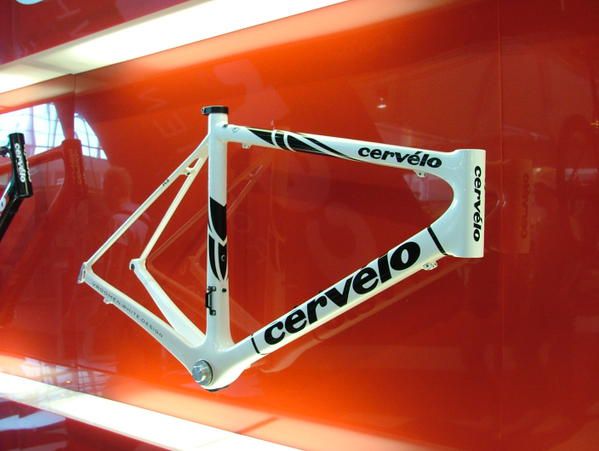 The RS: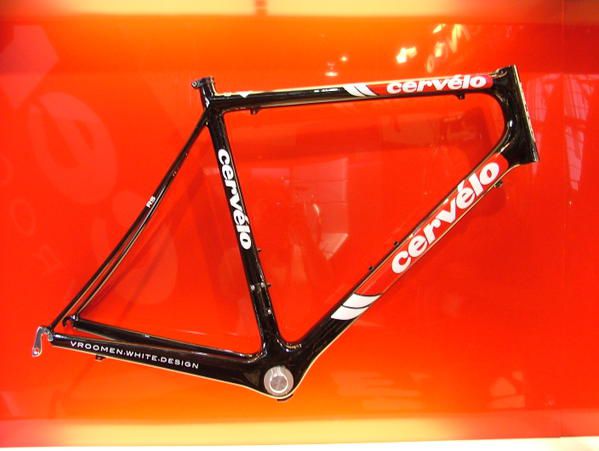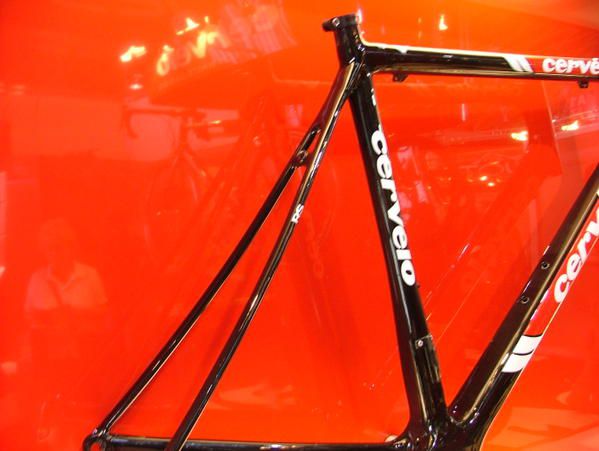 Michelin

The Michelin Pro 3 is 200g, it is 27% more adhesive than the Pro 2 while cornering. It features a vectran puncture layer.


Shimano

Some pictures of Shimano wheels. Nothing new but close pictures are always interesting.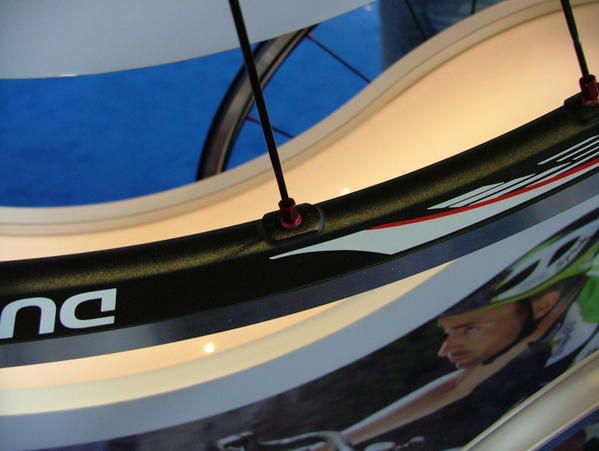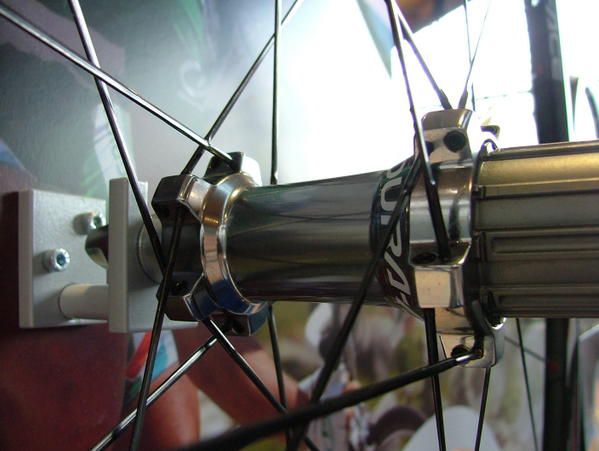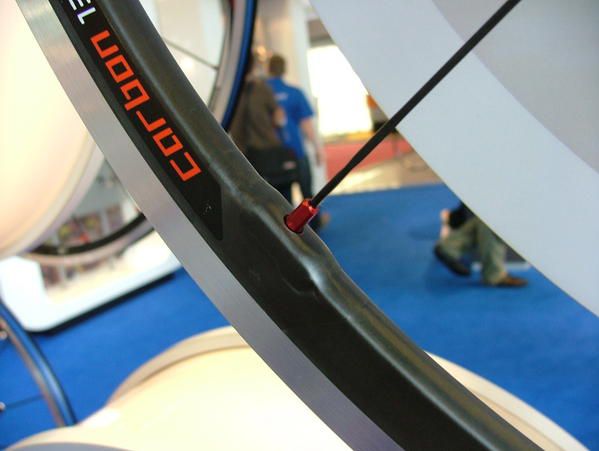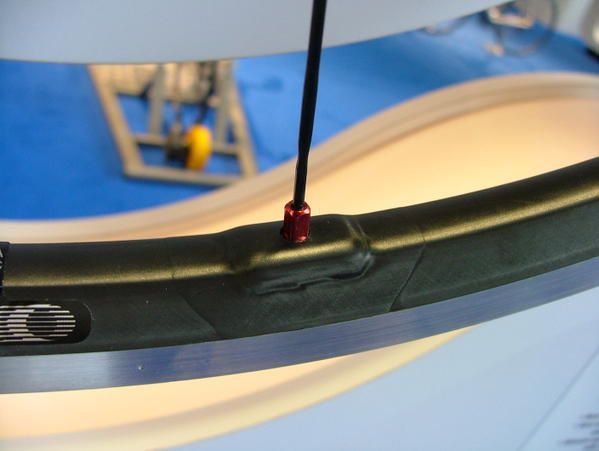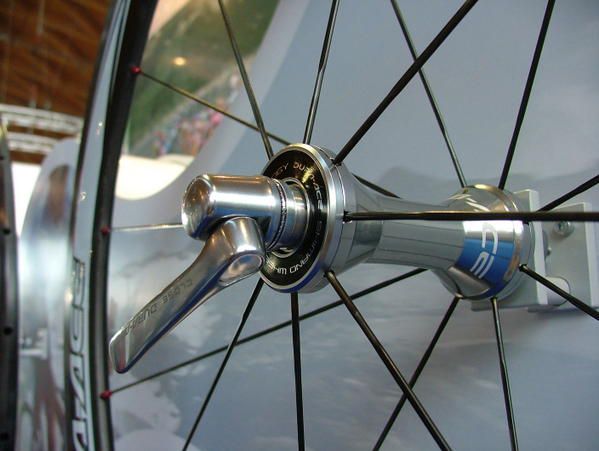 Info and pictures via www.rouesartisanales.com